Location, Location, Location - Intentional Branding Placement That Will Increase Your Q3 and Q4 Sales!
Location, Location, Location - Intentional Branding Placement That Will Increase Your Q3 and Q4 Sales!
As a marketing and branding partner, we always ask our clients, "How will your brand be visible?" More and more businesses, especially now, are searching for innovative ways to update their branded marketing.
We know that virtual events, webinars, and tradeshows are not going away, so maximizing brand impact during a virtual event is very important. Just think about the first thing you see during a Zoom call, Webex, or Google Hangout. We see the person's face and whatever they are wearing that day. What if, when everyone else logs in, they see your brand either on the collar or shoulder of your shirt instead of the usual left chest placement? This would provide your company the best opportunity for brand visibility. It's unique, it's different, and it's something people will remember.
Brand awareness is the first most critical step in marketing. Market research has found that it takes more than seven impressions for branded recall. It is essential to find ways to ensure your logo is in front of your target audience to stay top of mind for your clients. Branded apparel can guarantee your brand's reach by choosing a highly visible imprint location that puts your logo front and center, where everyone can see it.
The benefits of an updated logo placement are not only applicable when you are hosting a virtual event. Just by being an attendee at the event, your logo will be in front of everyone else who is on the call. Think of your logo when it is branded intentionally for a virtual meeting as your subliminal business card. The key is making sure all of your customer-facing teams wear your logo and stay front-of-mind for new and potential clients. Wearing the same branded apparel keeps your brand consistent and memorable.
We're no longer physically going to daily networking events, lunches, client meetings, and happy hours where everyone will be seeing your branded apparel several times a day. So we need to change that! By merely changing the location of your logo on your shirt, you can bring more brand awareness to your company. With the lack of in-person interaction, it is challenging to maintain visibility for your brand and create a consistent client experience. Differentiating your company with a cohesive new look can mean the difference between getting lost in a sea of competitors or winning new business. Be Intentional with your branding!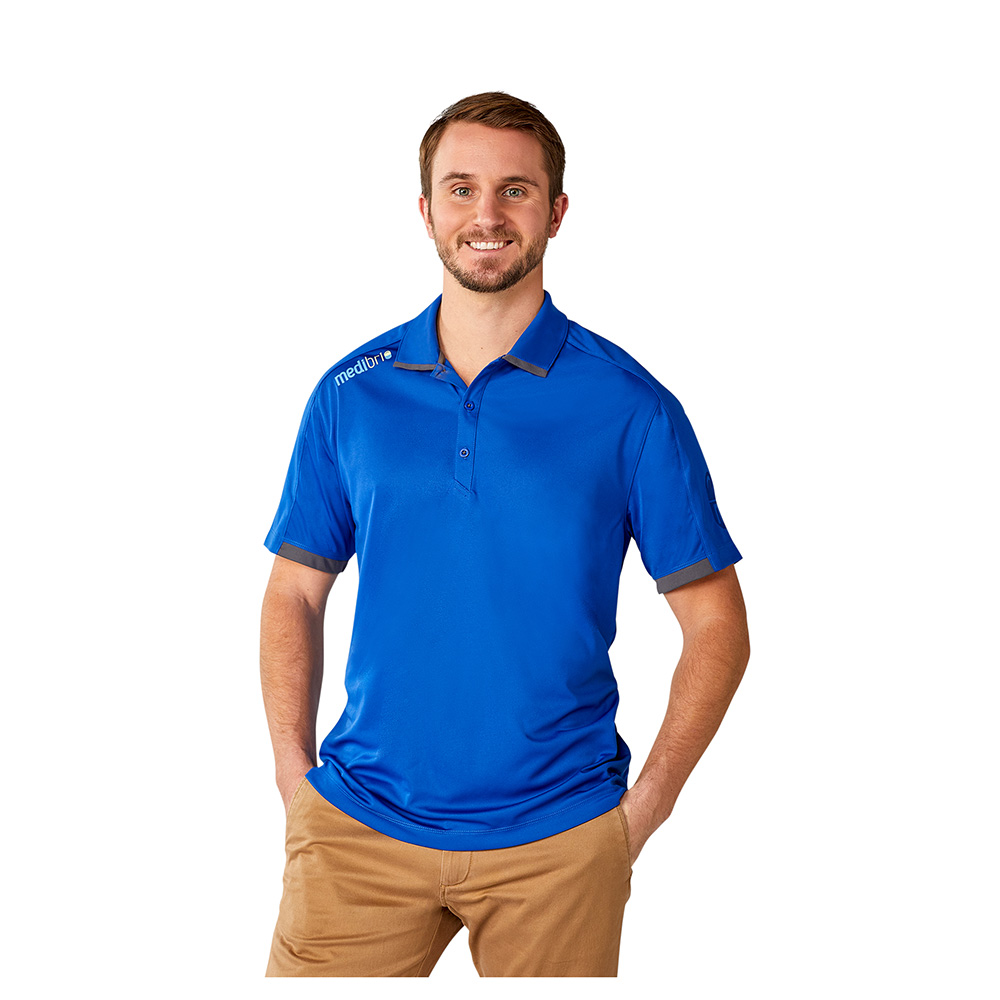 Often in unpredictable times, it is a knee jerk reaction to cut the marketing budget; however, now is the best chance to get ahead of the competition and allow your brand to shine when everyone else is cutting back.



CASE STUDY
One of the most important case studies to illustrate this concept:
Kellogg Continued Its Marketing During the Great Depression
In the late nineteen-twenties, two companies—Kellogg and Post—dominated the market for packaged cereal. It was still a relatively new market: ready-to-eat cereal had been around for decades, but Americans didn't see it as a real alternative to oatmeal or cream of wheat until the twenties. So, when the Depression hit, no one knew what would happen to consumer demand. Post did the predictable thing: it reined in expenses and cut back on advertising. But Kellogg doubled its ad budget, moved aggressively into radio advertising, and heavily pushed its new cereal, Rice Krispies. (Snap, Crackle, and Pop first appeared in the thirties.) By 1933, even as the economy cratered, Kellogg's profits had risen almost thirty percent, and it had become what it remains today: the industry's dominant player.
Consider these additional advantages of branded apparel.
1. Unify Your Team - Providing employees with branded apparel is a definite way to unite the team. Matching shirts offers everyone a sense of community and gives something in common for everyone to experience.
2. Inspire Interest in Your Company - When worn around town or in meetings, the eye-catching clothing spreads the brand message and increases awareness. The more times your target audience views your company, the more likely they will be to remember you.
3. Share Your Corporate Culture - Branded apparel includes all sorts of clothing types. It can easily demonstrate the corporate culture of your company. Whether it be polo or t-shirt, the right apparel can be found to match your brand message.
4. Provide Opportunities for Loyal Clients to Share - Apparel is an excellent way for satisfied clients to share their enthusiasm for your company. Branded clothing can be bought or gifted to others to demonstrate how much your business means to them.
5. Keep Your Employees Looking Uniform - A sharp and professional look often seen in the office with branded apparel can also be replicated with your virtual team. The cohesive atmosphere ensures your brand message is in every client interaction.
6. Make a Great Giveaway - Branded clothing is a great giveaway or gift for any event or occasion to promote excitement and increase engagement that will maximize brand visibility.
Source: 6 Advantages of Branded Clothing for Your Business
---
Category:
Tags: Marketing, Branded Marketing, Imprint Location, Brand Visibility